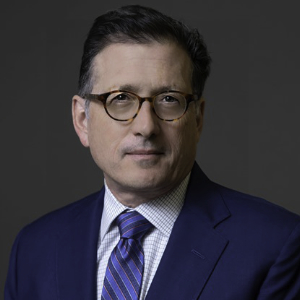 James A. Ruggieri of Higgins, Cavanagh & Cooney served as co-counsel with Washington, D.C.- based Mayer Brown in defeating Rhode Island's controversial practice of imposing highway tolls on tractor trailers.
In a 91-page opinion, U.S. District Court Judge William E. Smith for the District of Rhode Island held that the "RhodeWorks" tolling program violated the Commerce Clause of the U. S. Constitution and ruled that the State was permanently enjoined from further tolling under the law.
In 2015, Rhode Island instituted RhodeWorks, the first and only of its kind in the United States – to toll only large commercial trucks at various bridge locations along the State's major corridors. The purpose of this plan was to fund the construction and repairs of bridges within the State.
Five tolls were located on the I-95 corridor, three on the I-295 beltway around Providence, one on I-195 to Southeastern Massachusetts, and three on U.S. Route 6 or Rhode Island Route 146.
Judge Smith observed that this plan had the obvious appeal of raising tens of millions of needed dollars from tractor trailers while leaving residents largely unaffected.
The trucking industry, represented by the American Trucking Associations, Inc., and two companies, M&M Transport Services, Inc. and Cumberland Farms, Inc., filed suit in 2018 to block the RhodeWorks tolls. Complex litigation ensued before the U.S. District Court and the First Circuit Court of Appeals.
In May and June of 2022, Judge Smith conducted a twelve-day bench trial featuring numerous national experts in transportation economics and highway engineering.
Judge Smith held that RhodeWorks had failed to fairly apportion its tolls among bridge users – based on a fair approximation of their use of the bridges; was enacted with a discriminatory purpose; and was discriminatory in its effect. As such, "the statute's tolling regime is unconstitutional under the dormant Commerce Clause of the United States Constitution," he concluded.
Judge William Smith's complete opinion can be found here.