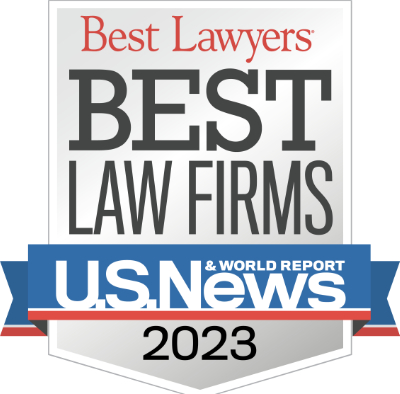 This marks the tenth consecutive year that Higgins, Cavanagh & Cooney, LLP has achieved a "Best Law Firms" Tier 1 ranking in Providence from U.S. News & World Report. Rhode Island Super Lawyers has also recognized our firm's skill in multiple practice areas. A listing of our areas of practice follows.

Business Law
Business Litigation
Closely-Held Businesses
Construction
Corporate
Employment
Environmental & Toxic Injury
Family Law
Government Contracting
Insolvency & Creditors' Rights
Insurance Coverage & Bad Faith
Land Use & Environmental Law
Multi-State Practice
Negligence & Premises Liability
Partnership Disputes
Product Liability
Professional Liability
Real Estate
Taxation
Toxic Torts/Asbestos
Transportation
Trusts & Estates
Workers' Compensation Defense

The business litigation law firm of Higgins, Cavanagh & Cooney, LLP provides clients in Rhode Island, Massachusetts, and Connecticut with unparalleled legal representation by highly experienced attorneys. Our clients reflect the broad spectrum of American business interests, including the insurance, trucking, construction, manufacturing, and retail industries.