Proven value, extraordinary results. HCC understands that the legal market is a competitive environment. We have grown in this challenging environment by understanding that today's sophisticated consumer of legal services is looking for value from its providers. In order to meet these demands, HCC has invested heavily in state of the art technology in order to achieve an efficiency which allows it to offer top notch legal representation at competitive rates.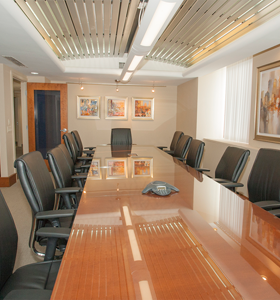 The attorneys at Higgins, Cavanagh & Cooney approach every challenge confronting our clients with the single-minded determination of gaining the advantage at every level of the adversarial process. The cumulative effect of this focused resolve is consistently outstanding results achieved at reasonable cost.
HCC's more than seventy years of experience provides it with an unparalleled depth of knowledge and breadth of resources which result in the highest levels of practice and professionalism. This depth of knowledge and experience allows HCC to provide its clients with common sense, cost-effective solutions to many of the individual and business challenges that confront them on a daily basis.