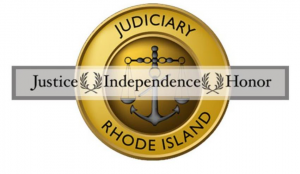 The Superior Court continues to safeguard court users and court personnel. Hearings and conferences that are conducted remotely are encouraged and will continue to be supported by court personnel. Public access to court proceedings will continue through YouTube streaming.
In-Person Hearings
Non-emergency matters that cannot be handled remotely shall be conducted in-person on a limited basis. Calendars will continue to be staggered to ensure compliance with the courthouse and courtroom capacity limits and the social distancing. Judicial Officers shall ensure that courtroom capacity levels are adhered to and that social distancing and face mask protocols are respected.
The following calendars will continue to operate through September 7, 2020, in Providence County: Daily Criminal Calendar, Miscellaneous Criminal Calendar, Trial/Pre-Trial Calendar, Pre­Arraignment Conference (PAC) Calendar, Civil Calendar. In Kent County, the following calendars will operate through September 7, 2020: Daily Criminal Calendar, Civil Calendar, and Newport/Washington County Criminal/Civil Calendar.
Criminal and Civil Jury Trials
All criminal and civil jury trials scheduled to begin between March 16, 2020, and July 31, 2020, shall be continued to a date not earlier than September 8, 2020 and will only take place provided social distancing and precautionary measures are implemented.
Bench Trials – Criminal and Civil
All criminal and civil bench trials are continued to a date not earlier than July 1, 2020, unless explicitly authorized by the Presiding Justice.
COVID -19 Related Calendar
All calendar protocols/orders issued in response to the Covid-19 pandemic, as well as any modifications or amendments, shall remain in full force and effect unless superseded by a subsequent protocol/order.
Finally, the clerks' offices shall continue to conduct court business in all emergency and non-emergency matters.
Additional requirements apply. To view the complete court order, click here. If you have questions about this court order or any legal matter, please do not hesitate to contact any of the partners at the firm.