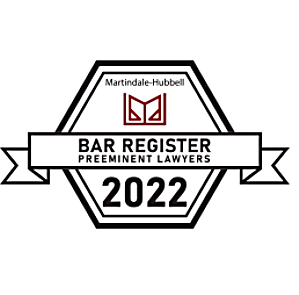 Higgins, Cavanagh & Cooney is pleased and privileged to be named in the Bar Register, the definitive guide to the most distinguished law firms in America.
The Martindale-Hubbell Bar Register of Preeminent Lawyers is an invaluable reference for lawyers and sophisticated purchasers of legal services looking for the leading practitioners in any given location or practice area.
Only those select law practices that have earned the highest rating in the Martindale-Hubbell Law Directory are included.
For over 100 years, the Bar Register has been a unique reference to the legal community's most eminent practitioners. The Bar Register's listings are updated and verified each year.