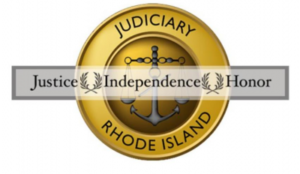 The R.I. Superior Court has issued new protocols to ensure the continuation of court business while also safeguarding court users and court personnel. These new directives will take effect on Monday, March 15, 2021.
For the most part, the court will continue to operate remotely. A summary of several significant provisions of the recent court order follows.
Trial Calendar. The court will continue all trials until sometime after June 1, 2021.
Bench Trials. Parties may contact the Presiding Justice if they would like to discuss a possible bench trial.
Pre-trial Motions. For cases that are ready for trial, counsel may contact the court to discuss assigning matters to a trial judge as well as to address any pre-trial motions that may help streamline the case or potentially lead to an agreed upon resolution.
Control Calendar. Counsel are encouraged to discuss potential resolutions in their pending cases. If after discussions, the parties determine that they require a conference with the court, they may request an in-person meeting or a WebEx /telephone conference to discuss a potential resolution of the case or other issues that require timely assistance.
Arbitration Calendar. Matters scheduled on the arbitration calendar shall be decided on the papers. If the parties wish to discuss a particular issue, they may schedule a WebEx conference.
Again, this is a summary of recent developments in civil cases before the R.I. Superior Court. There may be some minor differences for criminal cases. In any event, the complete text of the court order, issued by Justice Maureen B. Keough and titled "Courtroom 4 Protocol – Winter/Spring 2021," is available here.