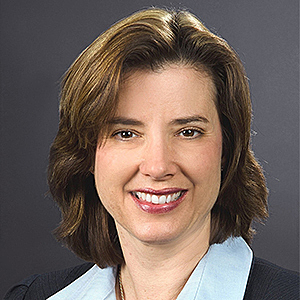 Governor Gina Raimondo recently announced the appointment of Susan Pepin Fay to serve as a judge on the Rhode Island Workers' Compensation Court. The Rhode Island State Senate subsequently confirmed her nomination, and Judge Fay assumed her position on the court on February 11.
In announcing Susan Pepin Fay's appointment, along with several others at a State House ceremony, the Governor emphasized the importance of a diverse judiciary.
"Obviously, I am pleased and privileged by this appointment," Judge Fay said at the time, adding, "I will do all that I can possibly do to best serve the interests of the people of Rhode Island as a member of the judiciary."
Judge Fay has had a long and distinguished career at HCC, joining the law firm in 1997. She has represented employers and insurers before the Rhode Island Workers' Compensation Court, the Massachusetts Board of Industrial Accidents, and the U.S. Department of Labor. She has also successfully argued precedent-setting cases before the Rhode Island Supreme Court.
Judge Fay earned her law degree, cum laude, from Suffolk University Law School and received her B.A. from Boston College. She served on the board of editors of Rhode Island Lawyers Weekly and is a former member of the Rhode Island Supreme Court Task Force on Alternative Dispute Resolution.
She has also been honored for her service on the board of directors of Young Voices and has been actively involved with the Meeting Street School and the Autism Project of Rhode Island.
"This is a bittersweet occasion as we say goodbye to Susan Pepin Fay. She has been an outstanding colleague and friend to all of us here at Higgins, Cavanagh & Cooney for two decades. Without question, she is an excellent choice to serve the people of Rhode Island," said HCC managing partner James A. Ruggieri.
"We are indeed proud that one of our former partners has assumed the Workers' Compensation Court bench. She brings invaluable experience to the court as an exceptional litigator. We wish her well," said James T. Hornstein, managing partner of the HCC Workers' Compensation Department.