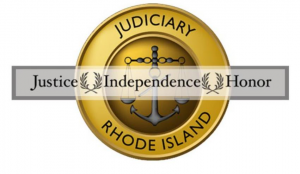 As Rhode Island state courts prepared to slowly return to in-person proceedings on June 1, the judiciary will continue to build on two months of hearings and conferences conducted remotely during the COVID-19 public health crisis.
While two county courthouses remain closed in Newport and Wakefield, the court system itself never shut down. The Rhode Island Supreme Court heard oral arguments in seven cases over May 13 and 14 using the WebEx video conferencing technology.
In the Superior Court, judges and magistrates have held hundreds of telephone and video conferences and remote hearings, largely in business calendar proceedings and other civil matters.
Each Family Court judge has a YouTube channel in which audio and/or video have been available to the public in domestic relations cases.
The Workers' Compensation Court has heard more than 2,500 cases remotely since March 17 and disposed of 1,268 cases during that period.
More information about the developments can be found here.
If you have any questions about any legal matter or the status of a particular case, please do not hesitate to contact any of the partners at Higgins, Cavanagh & Cooney, LLP.
Source: Rhode Island Judiciary