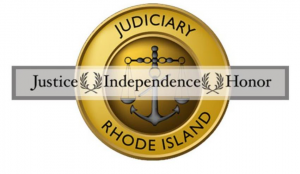 Presiding Justice Alice B. Gibney has issued R.I. Superior Court Administrative Order 2020-08 governing court operations from September 6, 2020, to December 18, 2020.
The Superior Court will continue to work to safeguard participants and court personnel in the management of court calendars, hearings, and other matters in courthouses throughout the state. Matters that can be handled via remote WebEx technology will continue to minimize the number of persons gathered in courtrooms. These remote hearings and conferences are encouraged and will continue to be supported by personnel specifically trained for this purpose. Matters that cannot be handled remotely shall be conducted in-person.
Calendars will be staggered to ensure compliance within capacity limits established for courthouses and individual courtrooms to allow for appropriate distancing.
Jury trials are to resume on a limited basis in Providence County no sooner than September 21, 2020. However, no jury trial will be scheduled without the express, written authorization of the Presiding Justice, where a constitutional, statutory, or otherwise highly critical need has been demonstrated.
In-court bench trials shall continue with advanced notice to the Presiding Justice. The selected courtroom shall allow for social distancing based upon the number of participants. The bench, witness area as well as the clerk and stenographic workspace shall be outfitted with plexiglass and properly distanced from the counsel table. Plexiglass separators shall be provided to attorneys and/or litigants seeking additional separation at the counsel table as needed or upon request.
The complete court order is available here. If you have any questions regarding any of these measures, please do not hesitate to contact any of the partners at the firm.