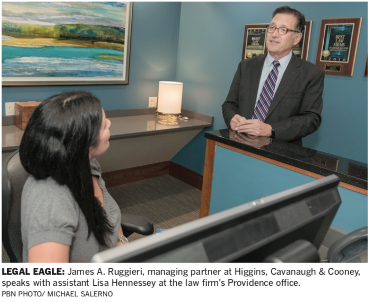 Higgins, Cavanagh & Cooney's recent expansion within Massachusetts and Connecticut was the subject of a feature article in the Providence Business News.
The publication also reported on the firm's depth and breadth in a number of key practice areas in a wide-ranging interview with Managing Partner James A. Ruggieri.
The firm's relocation of its headquarters to new and expanded office space in downtown Providence was also mentioned. To view the complete article, please click Providence Business News.