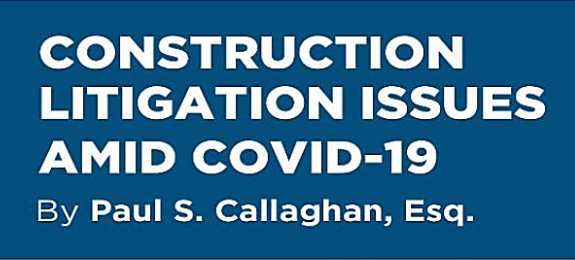 Higgins, Cavanagh & Cooney partner Paul S. Callaghan has authored a timely and informative article titled, "Construction Litigation Issues Amid COVID-19."
Paul addresses a range of issues of concern to the construction industry including the application of "liquidating damages" in contracts as well as "force majeure" or "Act of God" clauses that may excuse performance in certain instances.
He also comments upon current circumstances in the construction field that may give rise to litigation. Each of these points is covered in detail. The complete article is available here.
If you are interested in pursuing the topic of construction litigation further, please contact Paul at pcallaghan@hcc-law.com.