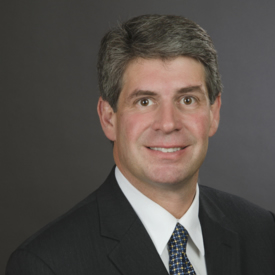 Higgins, Cavanagh & Cooney is pleased to announce that Paul Callaghan has been named a "Go To Lawyer" for 2021 by Rhode Island Lawyers Weekly.
Paul is just one of a dozen lawyers who received this statewide recognition and the only one recognized in the field of insurance defense. Rhode Island Lawyers Weekly defines a "Go To Lawyer" as someone who is a senior expert in his field, has an extensive record of success, routinely receives referrals from other lawyers due to his expertise, and thinks creatively to identify all options for a client.
Paul has been practicing for nearly 30 years and has handled thousands of insurance defense matters for many of the largest insurance companies in the world.
He is an accomplished trial lawyer who has tried dozens of insurance cases in the state and federal courts in Rhode Island and Massachusetts with great success.
He is also an experienced appellate advocate and has numerous reported decisions relating to insurance in the Rhode Island Supreme Court and the U.S. Court of Appeals for the First Circuit. Read the entire Rhode Island Lawyers Weekly article here.