Contact
Thomas R. Bender
Of Counsel
Phone: 401-272-3500 ext. 150
Phone: 401-490-3950 (direct)
Fax: 401-273-8780
Email: tbender@hcc-law.com
Download vCard

Thomas R. Bender is currently Of Counsel to the firm. He previously served as Associate Counsel, Office of Vice President and General Counsel at Brown University.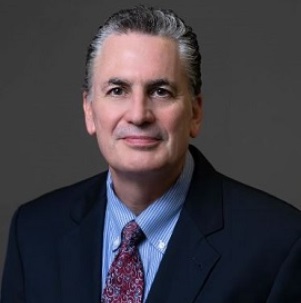 A fellow of the American Academy of Appellate Lawyers, and recognized by peer-reviewed lists such as "Best Lawyers in America" and "Super Lawyers". He has more than 25 years of experience as an appellate attorney, briefing and arguing well over 100 appeals before the Rhode Island Supreme Court, the Rhode Island Workers' Compensation Appellate Division, the United States Court of Appeals for the First Circuit in Boston and the United States Court of Appeals for the Federal Circuit in Washington, DC.
He has also briefed and argued a like number of dispositive pre-trial motions in state and federal court as well as novel and important issues of first impression and has frequently been called upon to brief and argue post-verdict motions, either for judgment as a matter of law or for new trials, in anticipation of appeal.
Over the years his clients have ranged from major corporations engaged in mass tort litigation, hospitals and physicians, and major universities to indigent criminal defendants, disabled veterans of the armed forces who have been denied VA disability benefits, and a high school student who claimed a violation of her rights under the Establishment Clause. He also has familiarity with Title IX litigation.
He once served as the managing partner of a regional insurance defense firm. He has had eight legal articles published in law reviews and bar journals on various state and federal constitutional issues arising out of Rhode Island Supreme Court decisions, and has filed pro bono party and amicus curiae briefs on behalf of individuals and numerous non-profit organizations. He is also a frequent speaker on appellate litigation.
Tom is a graduate of the University of Rhode Island where he was elected to Phi Beta Kappa. He earned his law degree from Washington and Lee University.
J.D., Washington and Lee University School of Law
B.A., University of Rhode Island, Phi Beta Kappa
Rhode Island
U.S. District Court – District of Rhode Island-1983
U.S. Court of Appeals – First Circuit-1989
U.S. Court of Appeals – Federal Circuit-2012
Rhode Island Bar Association
Fellow, American Academy of Appellate Lawyers
Board of Directors, Rhode Island Legal Services Corporation, 2014 to Present
Past Member, Common Cause Rhode Island State Governing Board, 2005 – 2012
Mentor for At-Risk Teens in DCYF Care, Rhode Island Foster Parents Association