Contact
Susan P. Fay
Partner
Direct: 401-490-3943
Fax: 401-273-8780
Email: sfay@hcc-law.com
Download vCard
LinkedIn | Martindale-Hubbell

Sue's practice focuses on representing employers and insurers in workers' compensation matters pending before the Rhode Island Workers' Compensation Court, the Rhode Island Supreme Court, the Massachusetts Board of Industrial Accidents and the U.S. Department of Labor under the Longshore and Harbor Workers' Compensation Act.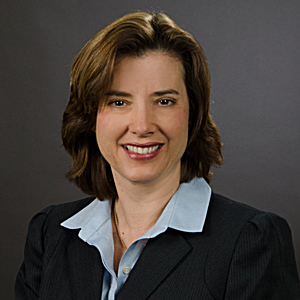 Sue is a Partner in the Workers' Compensation Practice Group and has recently spearheaded and successfully defended two significant cases before the Rhode Island Supreme Court.
· Sue filed a novel petition to the state's highest court for a stay of back benefits – part of an overall settlement strategy for our client resulting in no finding of liability; no payment of $120,000 in back benefits; and no costs for ongoing weekly benefits.
· She also successfully appealed a decision of a trial judge to the Appellate Division and ultimately to the Rhode Island Supreme Court resulting in a revised "last employer doctrine" governing employee exposure to asbestos and other hazardous materials in the workplace. The ruling saved our self-insured client $350,000.
Sue also speaks regularly at conferences and seminars in Rhode Island on workers' compensation matters and is a contributing author to A Practical Guide to Workers' Compensation in Rhode Island.
She is past member of the Board of Editors of Rhode Island Lawyers Weekly and a past appointee to the Rhode Island Supreme Court Task Force on Alternative Dispute Resolution. She is admitted to practice in the state and federal courts of Rhode Island and Massachusetts.
Sue is a member of the Rhode Island and Massachusetts Bar Associations as well as member of the Rhode Island Women's Bar Association, the Workers' Compensation Bench Bar Committee and Defense Counsel of Rhode Island. Sue is also a member of the board of directors of Young Voices and is actively involved in activities at the Meeting Street School and Autism Project of Rhode Island.
Sue joined Higgins Cavanagh & Cooney in 1997.