Kurt Rocha's practice encompasses premises liability, personal injury defense, and insurance law. He is admitted in three jurisdictions: Massachusetts, Rhode Island, and Connecticut, as well as the United States District Court for the District of Rhode Island.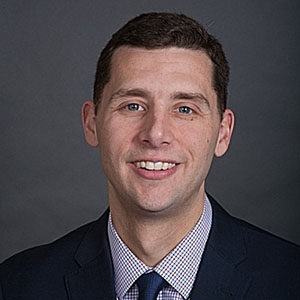 Prior to joining the firm, Kurt worked at leading civil litigation law firms in New England. Earlier in his career he served as a law clerk for the Rhode Island Supreme Court Law Clerk Department where he handled a variety of issues. One of his more important assignments was in assisting on the dispositive civil motion calendar in the Providence County Superior Court.
Kurt received his law degree from Roger Williams University, cum laude, in 2011. While in law school, he competed in several trial team competitions and was a finalist in the regional American Association for Justice Competition. He obtained his B.S. in Criminal Justice from the same institution in 2007, where he also received a Master's of Science in Criminal Justice in 2011.
In 2018 Kurt joined Higgins, Cavanagh & Cooney as an Associate with the firm's Litigation Practice Group. In 2019 and 2020, Kurt was recognized as a "Rising Star" by Super Lawyers, the highly regarded peer-review organization. In 2020, he received a similar honor by Best Lawyers.
In 2020 and 2021, he received a similar honor by Best Lawyers.