Contact
Gerald C. DeMaria
Of Counsel
Phone: 401-490-3934
Fax: 401-273-8780
Email: gdemaria@hcc-law.com
Download vCard
Martindale-Hubbell

Gerald C. DeMaria is a former partner in the Providence law firm of Higgins, Cavanagh & Cooney, LLP and now continues his practice as Of Counsel. His practice is in civil litigation, with an emphasis on complex commercial and products liability litigation.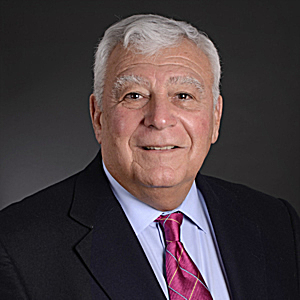 During his decades of practice, Mr. DeMaria has represented scores of business and individual clients, including manufacturers of industrial tools, medical equipment and automobiles, owners and developers of commercial and residential real property, as well as engineers, architects, industry associations, software companies, insurance companies, insurance agencies and adjusters, advertising agencies, banks and credit unions. He has testified as an expert witness and has written on topical matters.
Mr. DeMaria has been recognized by The Best Lawyers in America over multiple years for his expertise in personal injury defense and product liability defense. In the publication's 2020 edition, he received "Lawyer of the Year" recognition for his outstanding professional accomplishments in the field of product liability defense. In the 2022 edition he received a similar honor in the area of premises liability. A single "Lawyer of the Year" is only awarded in any given location and in any particular practice area.
In addition, Mr. DeMaria was a Captain in the United States Army and served tours of duty in the United States and Thailand from 1968 to 1970.