Following a six-day jury trial in Providence Superior Court, HCC associate attorney Kristina I. Hultman recently secured a jury verdict in favor of the defendant, a major national transportation company.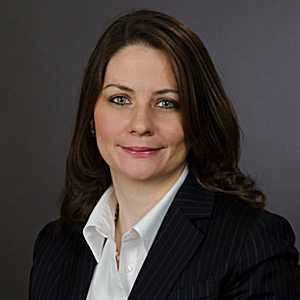 The plaintiff in the case was struck by a motor vehicle as she attempted to cross a state highway at night. The plaintiff alleged that the defendant's vehicle, parked on the side of the roadway, contributed to the accident by altering her path of travel across the highway. The plaintiff alleged that the operator of the defendant's vehicle had been negligently trained and supervised.
The plaintiff sustained catastrophic personal injuries, including permanent neurological damage. She incurred hundreds of thousands of dollars in medical bills and also sought compensation for her lost wages, loss of earning capacity, and pain and suffering.
Attorney Hultman had several notable rulings at trial. She secured rulings limiting the scope of the testimony of the plaintiff's accident reconstruction expert; excluding all evidence of the plaintiff's loss of future earning capacity; and excluding several of the plaintiff's fact witnesses. In addition, she obtained a ruling that excluded records and bills from many of the plaintiff's medical providers.
After six days of testimony, the jury deliberated for forty minutes before returning a verdict in favor of the defendant on all counts.
In addition to maintaining an active civil litigation practice at HCC, Attorney Hultman has leadership roles in the Defense Counsel of Rhode Island and Defense Research Institute (DRI). She was also recently selected by Super Lawyers as a "Rising Star" for the third consecutive year.