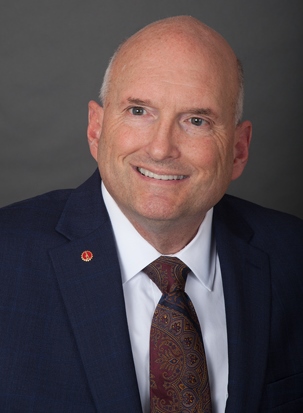 Higgins, Cavanagh & Cooney partner James T. Hornstein successfully persuaded the R.I. Supreme Court recently to deny a petition brought by an employee in which lifetime benefits were sought.
The trial court had denied the employee's petition seeking benefits beyond the six-year maximum for partial incapacity, which she had already collected for a post-traumatic stress disorder that originated at work. As a result, she maintained that her condition presented a "material hindrance" from obtaining future employment.
Alternatively, she argued that her condition rendered her totally incapacitated under the "Odd Lot Doctrine," which allows for continuing total incapacity benefits even if someone is still medically only partially disabled based upon age, education, work experience, and the employee's injury.
The employee claimed to be terrified from an incident originating at work years before and rarely ever went out as a result. She was weeping when testifying. Her vocational specialist testified indeed she could not work based on her presentation. However, the court-appointed doctor said a gradual return to work would be beneficial.
The employer's vocational specialist did not believe the employee's assertions of her inability to work and found that she could return to work. This view was consistent with the opinions of the court-appointed doctor.
The trial court denied the employee's petitions, and an appeal was taken. The Appellate Division of the R.I. Workers' Compensation Court affirmed, finding there was ample evidence demonstrating that the employee was not credible.
Besides the conflicting medical testimony, there was also surveillance that she exercised at a local gym and socialized with other members. Attendance records established the employee attended the gym for almost every day for an entire year and only stopped once the employer used that evidence in court.
The employee sought review from the R.I. Supreme Court on a petition for a writ of certiorari. The petition was denied, and the Appellate Division decree is now final.
The case was not only a significant victory for the employer, but the favorable result saved its insurance carrier hundreds of thousands of dollars in lifetime benefits for the employee.
James T. Hornstein is the Managing Partner of the Workers' Compensation Department at Higgins, Cavanagh & Cooney, LLP. For more than 30 years, his practice has focused on the counseling and representation of employers, insurance carriers, self-insured corporations, as well as third-party administrators and claims servicing agencies in all aspects of workers' compensation defense before the R.I. Workers' Compensation Court, the Department of Industrial Accidents, and the R.I. Supreme Court.