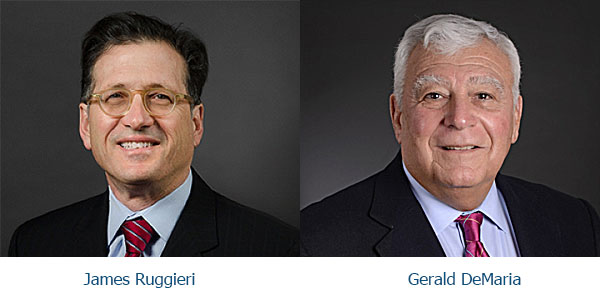 Higgins, Cavanagh & Cooney, LLP, is pleased to announce that James A. Ruggieri and Gerald C. DeMaria were recently recognized in the 2020 edition of The Best Lawyers in America. Their areas of expertise include product liability litigation defense and personal injury litigation defense. James Ruggieri also maintains an active employment law practice.
The Best Lawyers of America is considered one the foremost peer-reviewed resources for selecting the best legal talent worldwide. For the current edition, only five percent of lawyers in private practice were selected as Best Lawyers.
In addition to these designations, Gerald DeMaria was also named a "Lawyer of the Year" recipient for his work in the area of personal injury litigation defense. This honor is based upon the extremely high evaluations that he received among his peers within the State of Rhode Island.
The overall process begins when lawyers are nominated for consideration. Those who receive high peer reviews undergo an additional validation process. Only then can these attorneys be recognized by Best Lawyers.