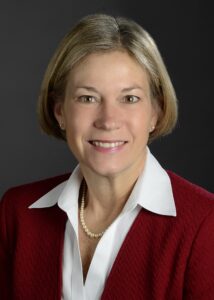 HCC attorney Melissa Horne recently participated in a Legal Clinic hosted by the Goldman Sachs 10,000 Small Businesses program for its Community College of Rhode Island cohort. The clinic offered small business owners an opportunity to participate in a discussion led by a panel of three local attorneys about legal challenges facing small businesses today. Ms. Horne also addressed the participants' specific legal questions about contractual issues and statutory and regulatory concerns.
The Goldman Sachs 10,000 Small Business program provides business education, support services and pathways to capital for growth-oriented entrepreneurs. The 12-week curriculum focuses on providing qualified small business managers with practical skills they can use to recognize new business opportunities, increase business growth and develop a customized growth plan for their business.
Attorney Horne has participated in several Goldman Sachs 10K Small Businesses Legal Clinics and counsels a number of clients who have completed the 10K Small Businesses program. If you are a business owner who has questions about business law issues, please contact Melissa at mhorne@hcc-law.com.