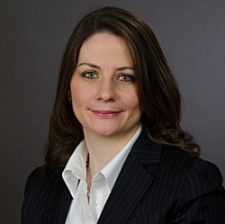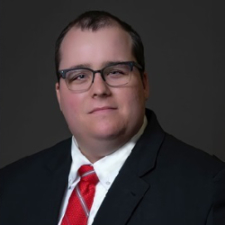 This year, Higgins, Cavanagh & Cooney will play a leadership role in participating in PrepareRI's virtual internship program. PrepareRI is a statewide initiative aimed at helping all Rhode Island youth acquire the skills they need for worthwhile positions in the workforce. PrepareRI is one of the most ambitious plans in the nation to improve youth career readiness.
This program offers a special kind of independent study for a group of R.I. high school students. The program culminates in a competition, with each member of the winning team receiving a $5,000 scholarship.
Higgins, Cavanagh & Cooney attorneys Kristina I. Hultman and Tyler J. Pare are spearheading the firm's effort. They will serve as coaches to support their team through the student-run operations and ensure that interns meet their goals. Coaches also provide feedback on weekly assignments, guidance on the final presentation, and advice to student-run endeavors. In preparation for their roles as coaches, Kristina and Tyler will begin training sessions in early June.
Students will create an opinion for the "client" – a school district or superintendent. The students will advise their client on drafting district's student handbook and policies in advance of a forthcoming U.S. Supreme Court decision.
This year, the problem or assignment that students face concerns schools and the First Amendment and is based upon a U.S. Supreme Court case that was just argued in April.
In 2017, 14-year-old Brandi Levy failed to earn a place on both her high school's varsity cheerleading and the school's softball team. She then proceeded to post a photograph of herself on Instagram waving her middle finger with multiple references to an obscenity. As a result, Brandi was then kicked off the junior varsity cheerleading squad by school officials. After school officials would not reverse their decision, Brandi's father brought a federal lawsuit against the school district.
The trial court ordered the teenager back on the junior varsity squad, but now the case is before the U.S. Supreme Court. While the Supreme Court had previously ruled that public schools could punish disruptive speech in school, this case addresses whether that ruling extends to speech outside of school. A decision by the nine justices is expected this summer.
The PrepareRI's virtual internship program starts July 19th and runs through the end of the summer. There is also an interdisciplinary component to the program since volunteers from the field of education will be assisting students.