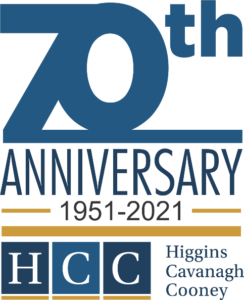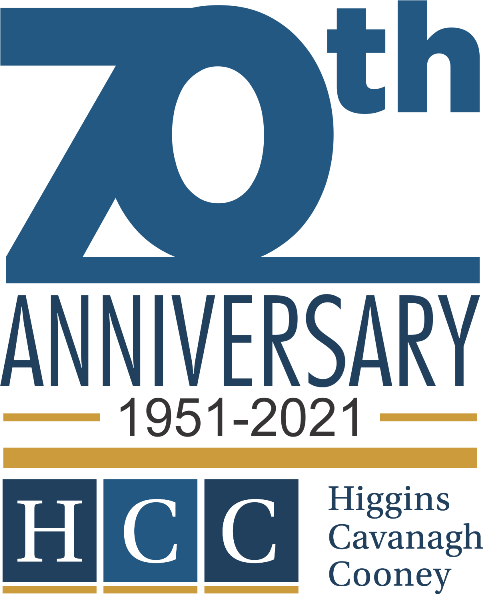 Higgins, Cavanagh & Cooney, headquartered in Providence, R.I., marks its 70th anniversary this year in serving the legal needs of individual and corporate clients.
Higgins, Cavanagh & Cooney was established in 1951 as a general practice law firm by three former presidents of the Rhode Island Bar Association during President Harry S. Truman's administration.
Higgins, Cavanagh & Cooney remains one of the largest and most respected litigation firms in the region. In just the past decade, the firm has opened offices in Boston and Hartford.
The firm's clients reflect a broad spectrum of American business interests, and they are also among the most sophisticated purchasers of legal services in the world. The firm's success can be attributed to its longstanding professional excellence in advocating for employers, insurance carriers, self-insured corporations, third-party administrators, claims servicing agencies, and individuals.
During the 1960s and 1970s, Higgins, Cavanagh & Cooney developed expertise in the insurance, trucking, construction, manufacturing, and retail industries, which remain core competencies today. Throughout its 70-year history, Higgins, Cavanagh & Cooney has established new precedents that have not only benefited specific clients but also entire industries.
Like the firm's founding partners—James Higgins, Joseph Cavanagh, and John Cooney—the lawyers at Higgins, Cavanagh & Cooney have assumed leadership positions in organizations devoted to advancing substantive practice areas.
"As we celebrate this 70th anniversary, words cannot express our profound appreciation for the trust, loyalty, and support of our clients, many of whom we have represented for decades, and we look forward to many more years of dedicated service," said James A. Ruggieri, Managing Partner.