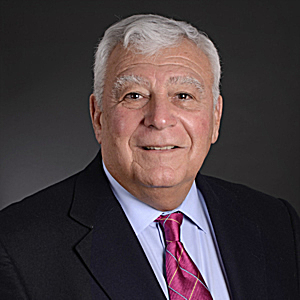 Gerald C. DeMaria has just received the highest possible rating in both legal ability and ethical standards from Martindale-Hubbell, reflecting confidential assessments from not only his peers in private practice but also from members of the judiciary familiar with his work.
This coveted 2022 AV-Rating from Martindale-Hubbell's Judicial Edition represents the pinnacle of professional excellence as measured through a strenuous evaluative process managed and monitored by the world's leading legal resource, Martindale-Hubbell.
As one of the legal industry's oldest and most prestigious legal ranking organizations, Martindale-Hubbell Peer Review Ratings sets the gold standard in attorney ratings.
In addition to this special honor, Mr. DeMaria has been recognized by other prominent associations and publications over multiple years, including The Best Lawyers in America for his expertise in personal injury defense and product liability defense.
He recently received that publication's "Lawyer of the Year" designation for his outstanding professional accomplishments in product liability defense. In the latest edition of this seminal reference, he also achieved a similar honor in the field of premises liability. Only a single "Lawyer of the Year" designation is awarded in any given location and in any particular practice area.
Mr. DeMaria, a former partner with Higgins, Cavanagh & Cooney, maintains an active practice at the firm as Of Counsel.