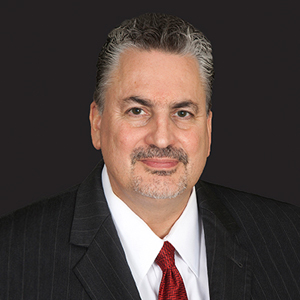 Thomas R. Bender is now Of Counsel to Higgins, Cavanagh & Cooney after previously serving as Associate Counsel in the Office of Vice President and General Counsel at Brown University. He also once served as the managing partner at a regional, insurance-defense law firm.
A fellow of the American Academy of Appellate Lawyers and recognized by "Best Lawyers" and "Super Lawyers," he has appeared before the R.I. Supreme Court, the U.S. Court of Appeals for the First Circuit and the U.S. Court of Appeals for the Federal Circuit.
During a distinguished career of more than 25 years, his clients have included major corporations engaged in mass tort litigation, hospitals and physicians, as well as leading universities and individual veterans and students. He also has familiarity with Title IX litigation within a broad portfolio of legal experience.
"We are delighted that Tom is joining Higgins, Cavanagh & Cooney. He is an outstanding attorney whose expertise in both trial and appellate practice as well as his successful tenure as in-house counsel at a great Ivy League university further enhance the range of services that we can offer our clients," said Managing Partner James A. Ruggieri.
A graduate of the University of Rhode Island, where he was elected to Phi Beta Kappa, Thomas Bender received his law degree from Washington and Lee University.