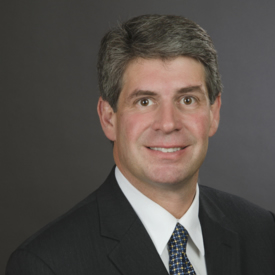 Higgins, Cavanagh & Cooney partner Paul S. Callaghan was recently interviewed by the Providence Business News on the ways in which law firms were responding to the challenges of the pandemic.
The newspaper reported that despite all the difficulties and hardships in recent months, some law firms have weathered the pandemic fairly well. For example, Higgins, Cavanagh & Cooney has not had to lay off anyone. In fact, the firm hired two new attorneys within the last eight months. As a large firm with offices in Boston and Hartford, Connecticut, Higgins, Cavanagh & Cooney had already invested in state-of-the-art technology to ease the transition to working remotely.
In the interview, Paul also said, "Obviously, we have adhered to all of Governor Gina Raimondo's mandates with the wearing of masks, the taking of everyone's temperature, and other safety measures such as deep cleanings throughout the office. In addition, we gradually brought back employees into the office in accordance with the Governor's mandates."
As for the measures that will be here to stay after the pandemic, Paul offered the following assessment. "Many of the changes regarding remote depositions, court appearances, and meetings are most probably here to stay, at least in the short term and maybe permanently," he said. "How well law firms can adapt to these changes and challenges will underscore the agility and resourcefulness of legal teams in meeting the future needs of clients."
"The pandemic has taught all of us to have an even greater appreciation for the dedication of our lawyers, staff, and clientele and their devotion to their families," he concluded.