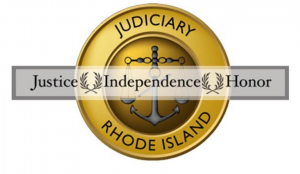 The R.I. Superior Court has issued additional protocols to enable counsel to request a remote hearing or conference during the COVID-19 crisis.
Pending Motions There are motions that were previously scheduled for hearings on or after March 16, 2020, or that have been filed since March 16, 2020, and have not been assigned hearing dates. If such a motion remains unresolved, any party may request that it be decided on the pleadings or that a hearing on such a motion be held.
Hearings An attorney wishing to schedule a hearing will submit by electronic mail a specialized form to the judge's clerk. If a hearing is requested, the court will determine whether the hearing will be held remotely during this crisis period or whether it will be given a future hearing date. If the hearing is to take place during the crisis period, the clerk will coordinate the date and time for the hearing among all concerned.
Seven Associate Justices in the Superior Court will be authorized to conduct remote hearings, simultaneously, on any given day. All hearings will be held remotely by WebEx video conferencing, will be recorded by a court reporter, and the audio of the hearing will be made available to the public through YouTube streaming.
Conferences and Requests to Decide Motions on the Papers Attorneys who wish to schedule a conference or have a motion decided on the papers may do so by emailing the judge's clerk using the same specialized form referenced above. There will be no stenographic record of these conferences.
Decisions on the Pleadings The clerk will enter the court's disposition of the motion in the docket. Counsel shall submit an order reflecting the disposition of the motion for signature by the judicial officer and the clerk.
Additional requirements apply. A copy of this latest court order is available here. If you have questions about this latest court order or any legal matter, please do not hesitate to contact any of the partners at the firm.