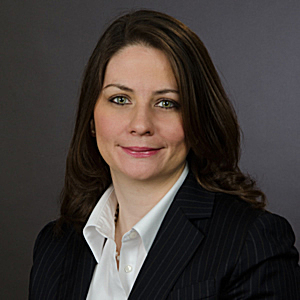 Following a recent bench trial in Providence County Superior Court, HCC partner Kristina I. Hultman secured a verdict in favor of the defendant, a major national retailer, in a premises liability case.
Plaintiff claimed ongoing injuries which she alleged were sustained while attempting to select and purchase a watermelon. The plaintiff's allegations against the defendant, a big-box retailer, were that the watermelons were negligently displayed and stocked in such a manner that it was foreseeable that a customer could be injured while attempting to lift and purchase a watermelon. Attorney Hultman successfully disputed the plaintiff's claims that the manner in which the produce was displayed for sale constituted a hazardous condition.
The case was originally filed, and tried to a conclusion, in the District Court, where Attorney Hultman had secured a defense verdict. The plaintiff then appealed to the Superior Court for a trial de novo. After hearing testimony from both the plaintiff and a former employee of the defendant, an Associate Justice of the Superior Court deliberated before returning a verdict in favor of the Defendant.
Detailed findings of fact were issued, and the Court ultimately found that the manner in which the watermelons were displayed did not constitute a hazardous condition. The Court further found that, even if there had been a hazardous condition, there was no evidence of causation as the plaintiff had been unable to testify as to the mechanism of her injury.
In addition to maintaining an active civil litigation practice at HCC, Attorney Hultman is the Treasurer of Defense Counsel of Rhode Island and the Rhode Island State Membership Chair of Defense Research Institute (DRI). In 2019 she was named as a Super Lawyers "Rising Star" for the fifth consecutive year.