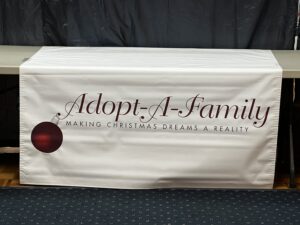 Higgins, Cavanagh & Cooney has continued a longstanding tradition of seasonal gratitude. This year, HCC was proud to partner with Woonsocket Adopt-A-Family to help kids in need.
The mission of this valuable program is to provide holiday presents and other items for children in families struggling financially. Through a thorough intake process, the agency identifies parents in surrounding communities who need assistance in giving their children toys, books, and warm winter clothes.
Participating sponsors also address each child's wish list. These donors provide children with all these holiday toys, not just a few. In this way, each child's wish is fulfilled.
By providing holiday gifts to kids and taking some of the financial stress off parents, it is hoped that many area families will now be able to enjoy a wonderful Christmas morning.
Thanks to all who contributed, including a 'shout out' to Attorney Meagan M. Bellamy and her family for their special contributions, in making this year's sponsorship a success.
If you or your organization would like to be a participating sponsor of the Woonsocket Adopt-A-Family, learn more here: woonsocketadoptafamily.com.